The cost of cable continues to rise and will undoubtedly continue, especially as their customers abandon them for more reasonable entertainment fees. Most cable users find themselves paying a hefty price for channels they do not even use. As a result, customers continually seek ways to cut their cable completely.
One effective way to do so while still viewing much of what you want is through an IPTV service.
IPTV stands for Internet Protocol Television.
This protocol provides support for watching TV through an internet connection as opposed to satellite or cable service. Internet-capable devices such as Amazon Firestick, iPhone, Apple TV, and even a Roku will work.
With the popularity of cutting cable bills growing, more and more IPTV services are popping up.
This guide walks you through 19 of the best IPTV services currently available for 2022. Before diving into those options, however, here are a couple of important considerations…
Watch IPTV Channels Anonymously Using a VPN
A VPN (Virtual Private Network) should always be used in connection with your IPTV subscription. Whenever using any of the free or paid IPTV services presented here, your private information is vulnerable to hijacking and worse if not protected.
Protect your data, identity, and accounts from being hacked, stolen, or logged.
Hide your online streaming and other internet activity from all prying eyes.
Stop ISP from throttling your connection, improving download and stream speeds.
If not using a VPN, be very careful. Not all streams available on IPTV services are legal in all areas.
Many IPTV providers such as Netflix, Disney+, and Amazon Prime Video also block access based upon which part of the world you are watching from. However, the affordable Surfshark VPN allows you to bypass geographical restrictions.
Surfshark VPN also allows you to remain anonymous by hiding your true IP address and encrypting online activities. To both protect yourself and improve your viewing experience, I strongly recommend the help of a high-quality, secure VPN. Of course, I prefer something affordable (AKA cheap).
How to Choose an IPTV Service
The IPTV service you choose depends on your needs and budget.
Each of the IPTV services listed here provides its own unique collection of channels. Some offer a large collection of videos on demand, while others specialize in streaming live TV channels. Some provide access to international channels, and some are more regionally localized. Each has its own pricing structure and limits to the number of connections you can have at once.
Making a list of what you are looking for and knowing what you are willing to spend before comparing options can make the whole process much simpler.
Best IPTV Services 2022
Whether you want to watch local news broadcasts, live sports coverage, or movies streaming from Hollywood and around the world, you'll find what you want in the best IPTV services list for 2022.
Vidgo
"You bring the popcorn, we'll bring the shows!" See what's in store when you stream with Vidgo. This relatively new IPTV provider offers online streaming with a multi-channel and multi-language approach to internet TV.
The sports coverage you get with Vidgo is excellent.
This service provider offers both English and Spanish language IPTV service plans. You can even try the Vidgo service for a whole week absolutely free!
A Vidgo subscription provides 95+ of your favorite channels. From ESPN to the A&E channel, Vidgo IPTV service has you covered.
You pay month-to-month and can cancel your service anytime; there is no contract. This differs greatly from traditional cable services, which normally require a long-term contract and charges fees for early termination.
Use this service on nearly any phone, computer, smart TV, Android box, or tablet. You can even connect and watch from three devices at the same time from home or away!
Pros
Cons

More affordable than cable
HD and SD available
Available for most devices
No contracts

Only available in the USA and its territories (access anywhere with Surfshark VPN)
Free trial only lasts a week
Bottom line: A Vidgo subscription offers great value.
Try it out free right now for a full week: Vidgo
FuboTV
fuboTV is a well-loved top-rated service to watch live sports, movies, TV shows, news, and much more. Free trial available, no commitment, cancel anytime. Watch on any device by downloading the free fubo apps. Electronic Program Guide is user-friendly, but, channels vary depending on location.
This IPTV subscription lets you bundle your favorite channels together with tiered plans. You want to be careful about how many channels you chose, though, as the Elite plan is a bit pricey.
There is no contract. You pay month-to-month and can cancel your service anytime. This is very different from having cable service, which normally requires a long-term contract and charges fees for early termination.
Use this service on nearly any device, android, fireTV, chromecast, iOS, Roku, and many gaming consoles.
This app is available in a Latino Quarterly.
Pros
Cons

Free Trial available
Cloud DVR available
Available for most devices
No contracts

Only 2 devices standard
Not the most affordable IPTV service
Try it out FREE for a full week: Fubo
Sling TV
Introduced in 2015 by Dish Network, Sling TV is still one of the best IPTV providers available. It was also the first IPTV provider, offering online streaming with a multi-channel approach to watching TV over the internet.
This service provider requires that you use an antenna for local television channels. This is one reason they can offer lower prices than many others.
This IPTV subscription lets you bundle your favorite channels together for personalized service. You want to be careful about how many channels you add, though, as you can easily get up into cable service prices.
There is no contract. You pay month-to-month and can cancel your service anytime. This is very different from having cable service, which normally requires a long-term contract and charges fees for early termination.
You can use this service on nearly any phone, TV, computer, Android box, and many gaming consoles. Sling TV has often been rated as the best internet streaming service in the U.S.
Pros
Cons

More affordable than cable
HD and SD available
Available for many devices
No contracts

Local TV requires antenna
Must package for what you want and can get expensive
Netflix
Netflix is quite possibly the most well-known IPTV streaming service around the world. While it may not be free, you can get a free Netflix trial for 30 days to see what all the fuss is about.
This service provides movies, TV shows, and more, from old favorites to new releases at times. You can use it on pretty much any device—phone, tablet, computer, gaming console, Android box, and more. It is a pretty budget-friendly option with several packages depending on how many simultaneous connections you want to watch on.
Unfortunately, while it has a large variety of shows, it does lack some favorites. Also, sometimes it takes a while for new seasons and movies to be released on Netflix.
If you want to see a show in the library of another country, you must use a VPN for Netflix that can get around their censorship blockade.
By the way, if you like the layout of channel listings and other customization available with Kodi, you'll love the Netflix Kodi addon! In my opinion, this addon allows for a much better user experience when browsing Netflix shows than the official app. For example, with the Netflix Kodi addon, you can scroll through lists of every Netflix show available. Note the addon only works with Kodi Matrix (v19) and Leia (v18) or newer due to the proper handling of DRM code in these versions.
Pros
Cons

Affordable
Wide variety of content
Available on many devices
Well known and trusted
Try it now: Netflix
Sportz TV IPTV
Sportz TV is an impressive IPTV option. You get over 6,500 satellite channels from all over the place in both SD and HD quality with it. As the name suggests, you get sports channels, but there are also TV shows and even new movie releases. A unique characteristic of Sportz TV is that you can stream four separate channels on the same screen at once.
If you can concentrate enough, you can watch a movie while still keeping up with the score of your favorite game (or choose to see four games at once). Then, you can share it with family members and even use the chat feature to communicate with other Sportz TV users.
Pros
Cons

Great value for the price
Watch 4 streams on one screen
More than 6,500 channels

None can be found except the need for a high-speed internet connection
The Players Klub IPTV
The Players Klub is a very reliable IPTV service. It is one of the most affordable paid options yet still provides incredible streaming variety, including more than 3,000 TV channels and movies from many countries.
One of the most popular IPTV services, Players Klub, is straightforward to use. They are also one of the fastest streaming services available. Most of the content is available in 1080p, though some are only 720p.
The biggest issues are with renewals and payments. Sometimes the payment portal does not work as it should, and occasionally, there are no subscriptions available. If that is the case, you can try again later.
Pros
Cons

Easy and fast to use
Over 3,000 channels
HD 1080p

Some have trouble with renewals
Payment portal issues
Some streaming only in 720p
Daily IPTV
This IPTV provider has everything you could want in a streaming service. From sports network channels to VOD movies and live streaming coverage of local events worldwide, Daily IPTV has quickly become one of the most recommended streaming services.
The EPG is a great thing to have. This helps you find just the programming you are looking for, even if you don't know what you want to watch.
Their support is great. You can email them or chat live with customer support 24/7. On the offchance that you run into problems streaming a sports event or getting a channel you want to watch, their support staff will get you sorted pronto.
You won't find a more reasonably priced IPTV service with the number of channels and great quality that Daily IPTV has. At least, I haven't, and I've been on the lookout for years.
By the way, you can use their service wherever you are. When traveling or even visiting a friend's house, you can stream from anywhere. They don't lock you into an IP address.
Special Note: Daily IPTV specifically states on their site that their service is not compatible with IPVanish VPN. If you have your Surfshark VPN app running and connected, you should be good to go.
Pros
Cons

7-Day trial available
Over 12,000 premium HD/FHD channels
Over 30,000 VOD channels
Support all IPTV devices
Several plans available
Live 24/7 email and chat support
Check the Daily IPTV site for even more information and to sign up.
Dark Media IPTV
Dark Media IPTV offers thousands of TV shows, sports and music channels, news and kids channels, movies, and more in both standard definition and HD quality. Unfortunately, while there is a lot to watch, many people will find that their local channels do not work. This is also true concerning some of the music channels.
Dark Media provides a free app requiring no contract. You can cancel at any time. The Dark Media IPTV app can be used on up to five devices. Dark Media IPTV lets you try their app before getting a full subscription. However, it is not a free trial—you still pay about half the price.
Pros
Cons

SD & HD quality
Plays Live TV
No contract
Free app
Offers a trial

No on-demand or PPV content
Music area does not always work
Need a very good internet connection
The trial is not free
Some local broadcast TV stations do not work
Top Dog IPTV
A very affordable IPTV service provider, Top Dog gives you more than 3,000 sports, PPV events, live HD channels, and international channels. Currently, the video on demand and TV sections are empty. You can always grab an APK for your Firestick to provide the missing shows.
You can have up to two connections at once. You can also download their APK for use on your Android set-top box or Firestick.
They require no long-term obligation; you can cancel at any time. However, there is no free trial, so you have to pay full price to test the service. Nevertheless, it is not a very big loss if you do not like it at such a low price.
You can always contact and chat with the Top Dog IPTV customer support team on their Discord channel. It's also possible to submit a ticket using their customer support dashboard.
Pros
Cons

More than 3,000 live TV channels
Available in HD
No contract
Can have two connections
Can use as APK
PPV events
Very affordable
EPG
Watch on multiple screens

No trial
No video on demand
Bad Boy Media IPTV
Though there are more budget-friendly options, Bad Boy Media IPTV offers a wide range of HD and SD channels for a pretty fair price. In addition, it does not require contractual obligations, so you can cancel at any time if unhappy with it.
While there are more than 4,000 channels available, some users find that the TV series category does not always work, so you will need to keep that in mind. You can have up to four connections under your subscription and can watch on multiple screens at once.
Pros
Cons

APK
Over 4,000 SD and HD channels
Up to 4 connections
Fair price
No contract
Multi-screen use
User-friendly platform
EPG

TV series does not always work
Not the most affordable
YouTube TV
Since 2017, YouTube TV has been an IPTV provider. It became more widely available in 2019, offering about 70 channels. This popular IPTV subscription provider continues to add features and grow.
This cloud-based IPTV streaming service comes with unlimited DVR storage space that lets you record TV shows to watch later. The recorded TV shows are then stored for 9 months while your YouTube TV account is active, so you never have to miss an episode.
Though YouTube TV is constantly growing, improving, and expanding, it currently focuses on replacing traditional satellite and cable services.
You get six accounts with one subscription so that each family member can have their own account. However, only three can stream at one time.
This offer from Youtube (Google Inc) is one of the more expensive options available.
Pros
Cons

Store viewing habits and preferences on six accounts with one suscription
Lets you store up to nine months of TV in the cloud
Works with Google Home
Compatible with many streaming devices

Expensive
Cannot watch on more than three screens at once
Only one package available
Download the free app: Youtube TV
TV Team
TV Team is known by many as the best IPTV provider of international channels. There are more than 25,000 live TV and video-on-demand streams from all over the world. Along with the many U.S. selections, you find content from the Middle East, UK, Turkey, India, and so much more.
Unfortunately, while it does offer a lot of international content, the American selection is limited. If you are wanting more or premium U.S. content, you will need to look elsewhere. However, the service seems to be pretty reliable. Their price is comparable to a monthly Netflix membership, so pretty affordable.
Pros
Cons

Affordable
More than 25,000 streams
Massive amount of international content
Reliable

Limited U.S. broadcasts
EPG lacks a lot of information
Free 24 hour trial
SnapIPTV
A highly recommended service, SnapIPTV provides more than 7,000 channels and over 9,000 movies and TV shows. These are offered in both HD and SD. The content comes from the USA, Canada, the UK, and nearly 60 other countries.
Customers find a wide range of content through which both children and adults can find something to enjoy. It is affordable though there are more budget-friendly options available. While it is overall said to be a great IPTV, some customers have experienced freezing their viewing content.
Pros
Cons

High quality HD and SD
More than 9,000 movies and TV shows
More than 7,000 channels
International content from nearly 60 countries
Affordable

Not the lowest cost option
Potential freezing
Vader Streams IPTV
Vader is another popular option among IPTV providers. You can view sports and live TV and access the VOD section, which provides more than 2,500 movies and 300 TV series for your viewing pleasure. Additionally, Vader offers a catch-up service, which allows you to catch up on any content you have missed over the last three days. Some channels do not work with the catch-up feature, though.
It is fairly priced when you purchase a yearly subscription, but it is usually best to purchase IPTV every month. The cost for one month is not expensive, but definitely not very cheap, either. Two of the biggest highlights are the reliability subscribers experience and the fact that you can use it on up to five simultaneous connections under one subscription, saving you money compared to some competitors.
Pros
Cons

Use on 5 devices at once
Reliable
Live TV and VOD
Sports content
Catch up
Affordable

Cheaper options available
Can't catch up on all channels
Comstar TV Review
Comstar TV is an IPTV service that provides over 7,300 TV channels in HD and SD. It also has more than 9,000 movies, TV series, and PPV events from several countries and in several languages. You can easily save or record your favorites so you can find and play them easily at a later time. You do need a streaming device, such as a Firestick, to use it. The monthly price is fair, though it is certainly not the lowest-priced option. You can try it out for free for 48 hours to determine if it suits your needs.
Pros
Cons

More than 7,300 TV channels
Over 9,000 movies and TV series
PPV content
Save your favorites
HD and SD content
Free trial
Recording feature
Fair price
AT&T Watch TV
AT&T Watch TV comes free with some AT&T wireless plans. For other customers, it runs about the same price as a Netflix subscription.
While it has many good channels, some favorites such as CBS and NBC are missing. This somewhat counters the low subscription price benefits, as many other affordable options provide these channels.
This corporate IPTV service provider can be accessed on many platforms natively, including the Roku stick.
Many of the channels not available with this IPTV subscription are available if you upgrade to AT&T TV Now. However, be aware that a subscription to AT&T TV Now costs about as much as a regular cable bill. Therefore, if AT&T Watch TV is not enough for you, it may be better to look into other options rather than upgrade with AT&T.
While it may not be the best option for everyone, it is a workable choice when looking for a super simple setup. If you already have an AT&T wireless plan, give it a try. But, of course, with AT&T spying on everyone (including their customers) for many years now, you really should be protecting your privacy with Surfshark VPN.
Pros
Cons

Simple
Available on streaming devices
Free for many AT&T customers
Affordable for others

Short channel lineup
Lacking sports and other favorite channels
RedBox TV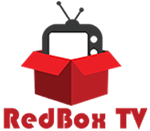 Offering access to more than 1,000 live channels, the Redbox TV APK is one of the best free IPTV options. Streams come from several different countries and include educational channels, kids' channels, sports, news, and more.
This easy-to-use APK takes very little space, easily fitting on a Firestick or Android set-top box. Redbox TV works great on a Firestick and is also available for iOS.
Only a couple of downsides were found with this IPTV APK.
This app may lack the channels you want to have. This first issue isn't really a big deal, as it is free. You can still afford another IPTV if necessary.
Also, you must manually upload (side-load) the APK to your streaming device. This is typical of third-party streaming apps on nearly any Android set top box or Firestick.
If you are looking for a simple, free IPTV service that works with what you already have, give RedBox TV a try.
Pros
Cons

Free
Over 1,000 channels
APK
Can be used on streaming devices
Easy to use

Must manually upload
Not all channels available
Sapphire Secure IPTV
If on a tight budget, Sapphire Secure IPTV is a great option. It provides over 4,000 HD and SD channels, including live TV. In addition, you can add a pro sports package for an additional cost, and there are many PPV events available.
It can be used on any Android device, and there is no contract. The biggest downside to Sapphire is the lack of VOD and TV show selections. However, it costs less than most people's daily latte or lunch for an entire month, so it is a great deal.
Another downside for some may be the sales portal provided by Sapphire IPTV. It appears the only thing available on the site is web hosting space, though these hosting deals are in fact their IPTV packages. The web hosting is actually their IPTV service. Be very careful with this one, as it seems intentionally misleading. Make certain that you are connected through your VPN at all times when purchasing and using the Sapphire IPTV service.
Pros
Cons

Very affordable
More than 4,000 HD and SD channels
Live TV
Available as APK
Pro sports and PPV available
No contract

No VOD
No section for TV shows
confusing sales portal
Streams for US
Another budget-friendly IPTV, Streams for US provides more than 2,000 channels and live TV broadcasts. Unfortunately, though they once had an impressive collection of movies and TV series, those sections are no longer working.
You can use their website online or Android app on up to four screens at a time. It is a very easy to use service that offers several subscription packages according to your desires and needs.
Many people consider Streams for Us the best IPTV service for Firestick.
Pros
Cons

Affordable
More than 2,000 channels
Live TV
User friendly
Multi-screen function
Up to 4 connections at once
Web-based and APK

VOD and TV series sections no longer working
Beast TV IPTV
Beast TV provides a lot for a fair price. You can view over 1,600 live domestic and international HD channels. You also have access to their VOD collection, premium sports packages, PPV events, and premium movie channels.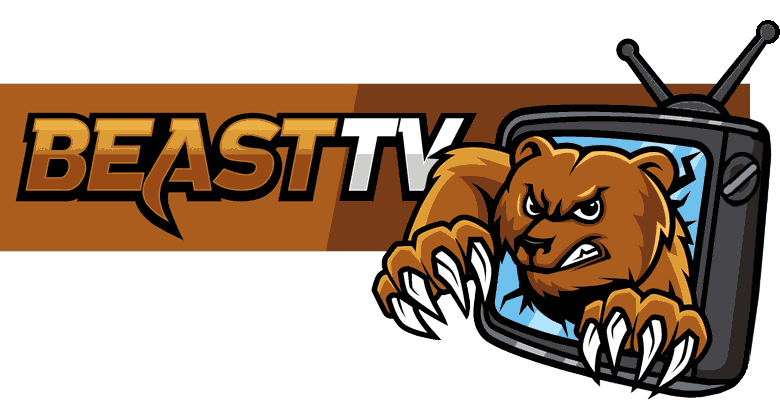 The basic monthly price runs about even with most other streaming services, but the premium options will cost extra. Sadly, there is currently no trial of any kind.
Much like Netflix, you can enjoy Beast TV streams on their website, but…
You can use Beast TV on your iPhone, iPad, or Apple TV with Wesotv or lillyplayer apps installed. On Windows PC, try MyIPTV Player app.
Using their own Beast Player APK, you can enjoy their IPTV services on your Android set top boxes, NVidia Shield, Firestick, or any other device capable of downloading and installing an APK app. You can also use Perfect Player, IPTVsmarters, GSE, or any MAG capable app.
List of IPTV Terms You Should Know
New technology is always accompanied by new terms not considered everyday language to most. While you may run across several unfamiliar terms while researching IPTV, there are a few common ones you will notice in this guide:
APK

An Android Package Kit is a special application installer file format. The APK was developed for the Android operating system. It is also used by Amazon Firesticks.
Connection

This is simply referring to the number of devices you can have connected to your IPTV service at one time. For example, if your IPTV subscription allows up to three connections, then you, your spouse, and a child can watch at the same time on different set top boxes, phones, or computers.
EPG

This is an electronic program guide. It is simply a list of shows available to be viewed now, in the past (for catch up TV), and what is coming up soon. The program guide can be tabular in form based upon start and end times for each show. The EPG may be broadcast from the IPTV service's website.
PPV

Pay per view is when you pay separately to view a single event. Many people pay to see a special fight or game that is not showing on a regular channel.
VOD

Video on demand is a collection of movies that your service provides for you to watch when you choose instead of waiting for them to play at a scheduled time.
VPN

VPNs (virtual private networks) provide anonymity online by encrypting all your outgoing and incoming data. They also unblock censorship to access video that's not available in your country or region. A VPN can also provide access to streaming videos and web sites blocked by your ISP or network administrator.
Conclusion
The IPTV (internet protocol television) industry continues to grow and adapt according to consumers' needs. The options presented in this list are currently considered the best IPTV services available for 2022. Whether you want to watch channels on a Firestick, Roku, Apple TV, iPhone, or even a Windows HTPC, the selections above should make you happy. All you need to get started is a high-speed internet connection and a decent streaming device.
Note that if you are using Comcast as an internet service provider, you may be unable to access IPTV services without using a VPN. Comcast is very actively blocking many IPTV providers and throttling connections.
Look carefully through each of the selections above before choosing and take advantage of any free trials to see what works best for you. But, again, I advise sticking with a month-to-month subscription plan as changes take place often.
Remember, you can always simply download and install your favorite IPTV APK on a Firestick, or grab some free M3U8 playlists and…
May your streams never run dry!
Please Share